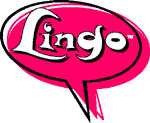 Authorized Distributor

The Lingo Voice Processing System, available internationally, provides feature-rich voicemail that makes the most of your small business's communications budget. Simply put, it's a rock-solid message management solution. Designed for organizations with up to 200 employees, Lingo features voice mail and automated attendant functionality to help improve your customer relations, both today and as your business grows.

Affordability is particularly vital where small businesses are concerned, and Lingo is designed with cost-effectiveness very much in mind. The intuitive user interfaces and advanced features offer much more than most other small business voice messaging systems.

Operate with Ease
Reliability is at the core of the Lingo system. We know you don't allocate time or resources to maintaining your voice mail system, so we made it easy to install and easy to maintain. Lingo features a dependable Dialogic hardware platform.

Deliver Customer Service
Your customer relationships are more important now than ever. To help improve your service, Lingo presents your customers with a professional image by greeting callers with a prompt, courteous recording, answering calls on the first ring 24-hours a day, and enabling customers to reach the desired extension quickly and efficiently.

Grow along side your business
Lingo adapts even more easily to your growing business and its changing communications needs. It scales to 100 subscribers with the 2-port system, and 200 subscribers with the 4-port system. So as your company becomes larger, Lingo remains as cost-effective and reliable as your service to your customers.


About | Contact | Help Center | News | Products | Quick Quote | Specials | Support