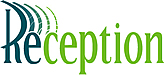 ---
Affordable Solution for Small Businesses
---
Authorized Distributor

The Reception Voice Processing System provides feature-rich voicemail that makes the most of your small business's communications budget. Simply put, it's a rock-solid message management solution designed for organizations with up to 200 employees.

Efficient
You can't afford to drop the ball, lose a lead or miss a call. With Reception's messaging capabilities, every call will be answered, every time, making any small business more efficient. Affordability is vital to small businesses and Reception is designed with cost-effectiveness in mind. Fax routing lets you use a single line for all your business, voice or fax, saving money and simplifying infrastructure.

Professional
Reception helps your small business look its best while better caring for your customers, before, during, and after business hours. The automated attendant presents your customers with a professional greeting 24-hours a day, enabling customers to reach the desired extension quickly and efficiently. Callers are informed and impressed by company, personal and scheduled holiday greetings.

Reliable
Reliability is at the core of the Reception system. We know you don't want to allocate time or resources to maintaining your voice mail system, so we made it easy to install and maintain. Reception features solid Active Voice software and reliable hardware by Intel Dialogic, a proven industry leader.


About | Contact | Help Center | News | Products | Quick Quote | Specials | Support